In collaboration with Dr. Tara Callaghan, our Child Studies Labs are planning studies of the prosocial development of Rohingya refugee children in mega-camps in Bangladesh. The research is supported by SSHRCC. We are collaborating with Canadian NGOs working on the ground in India as well as Cox Bazar in Bangladesh. Our team is developing ways to gather data and facilitate support for the psychosocial health of the children living under immensely adverse circumstances. Health security is a primary driver for international intervention work, and now that the coronavirus has hit the camps, it is not known when the work will proceed beyond the planning stages. Our research protocols are currently being modified for potential, physically-distanced administration.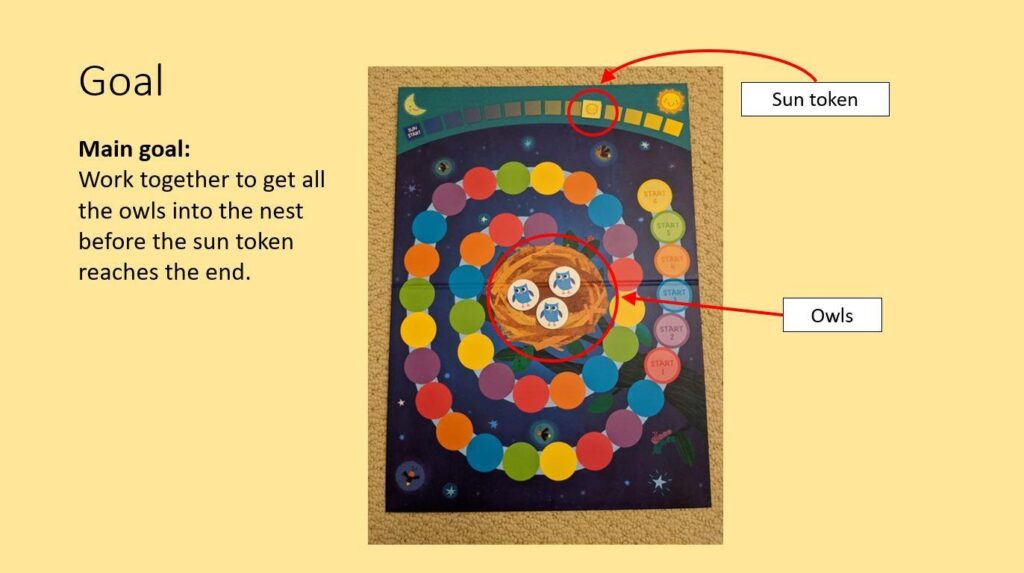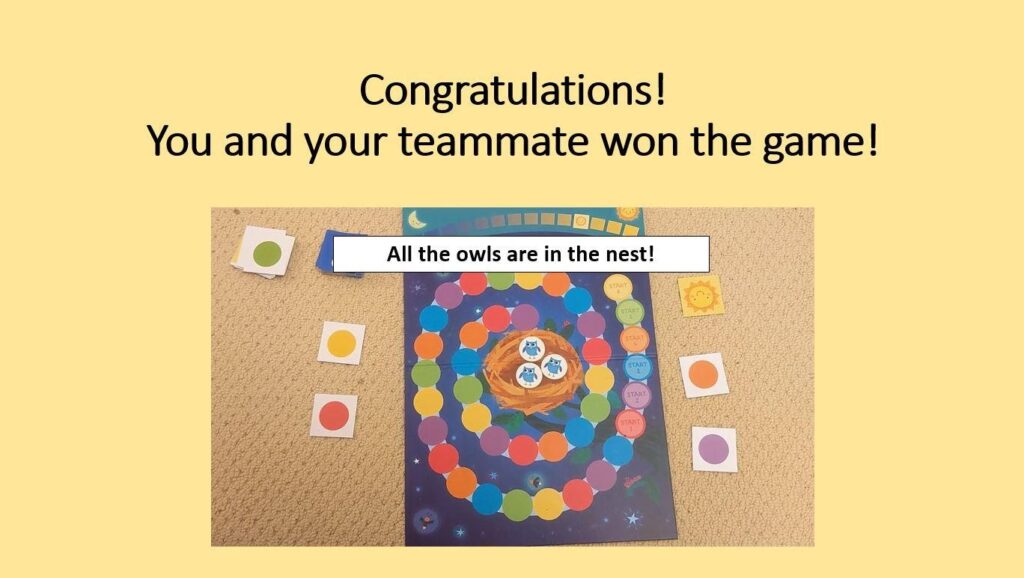 We are currently creating training modules that support facilitators' showing children at Rohingya mega-camps how to play collaborative board games. The images above show one step in the training module to enhance children's playing games collaboratively.
• Duan, T., Li, Y., Wilson, K. M., Corbit, J., Cameron, C. A. (2021, November). Supporting collaborative prosociality interventions with displaced children. [Presentation]. 47th Association of Moral Education Annual Conference. [Virtual Conference].
• Didkowski, N., Callaghan, T.C. & Cameron, C.A. (2019). Youth thriving under adverse circumstances: Methodological refinements for examining Rohingya refugee youths' perspectives on resilience in mega-camp contexts [Poster presentation]. International Workshop on Refugee Youth Resilience, Berlin, Germany